Home > List of rides > United Kingdom > Newcastle upon Tyne   Look up on Google / Wikipedia
It's so simple: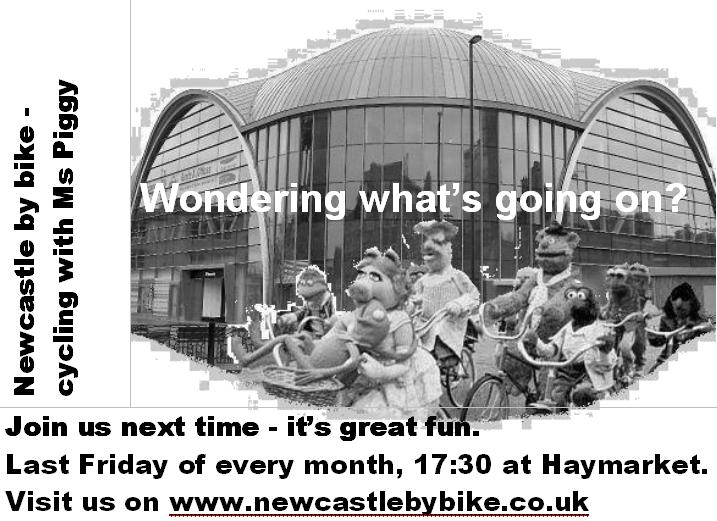 Meet at Haymarket every last Friday of the month at 17:30 and reclaim Newcastle's streets with fellow cyclists!
Starting in July 2010.
Lots more info on www.newcastlebybike.co.uk.
See ya around.

Ms Piggy
{{#dpl: |category = United Kingdom |category = Ride_locations |notcategory = Countries |notnamespace = Category |notnamespace = File |notnamespace = Template |mode = inline |inlinetext =   •  
}}