Home > List of rides > New Zealand > Invercargill   Look up on Google / Wikipedia
Invercargill
Edit
We meet the last Friday of every month at Wachner Place at about 17.00 hours.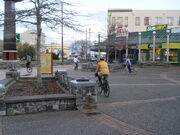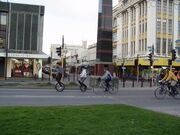 It is short ride around the CBD -- Hey! We are a small city. Then we end up for drinks at Zookeeper's. So join us even if you left your bike at home.
And join us on Facebook.
{{#dpl: |category = New Zealand |category = Ride_locations |notcategory = Countries |notnamespace = Category |notnamespace = File |notnamespace = Template |mode = inline |inlinetext =   •  
}}